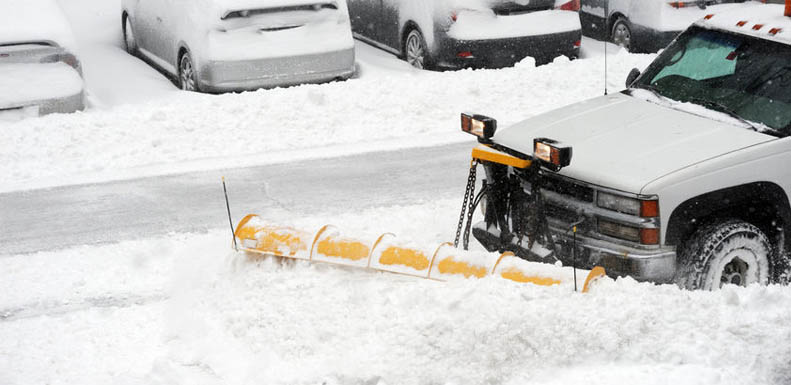 Residential Snow Services
Oklahoma doesn't get as much snow as other parts of the country, but it can still cause problems for homeowners in Oklahoma City suburbs that we service, such as Edmond, Moore, and Yukon. An unexpected snowstorm can really throw a wrench in your plans when you can't get out of your own driveway. At Cimarron Environmental, we offer snow removal and related services to help you get through the winter comfortably and with as little disruption as possible.
As soon as you hear snow in the forecast, skip the shoveling and give us a call instead. We have the equipment and manpower to stay ahead of the accumulation while you relax indoors. Our crew will handle your driveway, pathways in your yard, and any public sidewalks that pass in front of or behind your property.
Removing snow from your roof.
When snow piles up on the roof of your house, it can threaten the structural integrity of the entire dwelling. It can also cause your heating system to work less efficiently. Our snow removal experts will assess the snow accumulation on your roof and use a long rake to remove it if necessary. Our workers have extensive training to keep both themselves and your roof safe. People without the same level of training and professional equipment risk serious injury trying to remove snow from their own roof.
Deicing of walkways and driveways.
A driveway or walkway with freezing ice is an accident waiting to happen. It only takes a second for someone to fall on the ice and sustain serious injuries. Homeowners in the Oklahoma City suburbs sometimes try chipping away the ice or spreading cat litter over it to get traction. These are temporary solutions that buy you a bit of time without resolving the issue. Our de-icing mixture contains chemicals that break up the ice and cause it to melt on the spot.
Our company doesn't take the winter off. Whether you need snow removal, de-icing, or both services, we're just a phone call away.