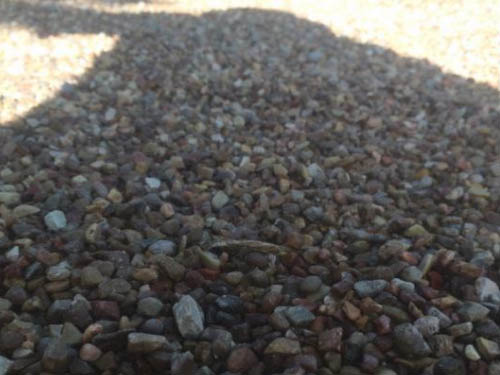 Mulch, rock and all ground coverings for residential properties.
A landscape bed makes a beautiful addition to your home in Oklahoma. Not only does it improve aesthetics, it can increase the value of your property as well. After we design and install your landscape bed, it's time to decide on the best type of ground covering. We find that mulch and rock look the best and make your landscape bed easiest to maintain. Some of the specific types of ground coverings that other homeowners in the Oklahoma City area have used include:
Grade A Cedar mulch (our most used ground covering)
Grade A Cypress mulch
Shredded Hardwood
Hardwood
Pecan hulls
Pine bark
Cotton hulls
Pea gravel
Decompose granite
River rock
Crush concrete
White quartz rock
We can recommend a ground cover for your landscaping or if you already know what you want, we will take care of purchasing it and delivering it to your home. We start our installation work immediately after delivery so you don't have to worry about having piles of mulch or rock on your lawn or driveway.
How We Install Landscape Rock
If you choose rock for your ground covering, the first thing we do is cover the area with landscape fabric. We cut the fabric to size and then overlap each piece by two to three inches to provide adequate coverage. If you already have plants in the landscape bed, we cut holes in the fabric for each plant and place the fabric around each one.
Next, we fill a wheelbarrow full of rocks and pour or shovel them over the landscape area. We take special care not to damage existing plants. Lastly, we spread the rocks out to create a three to four-inch area over the entire landscape bed.
How We Install Landscape Mulch
For mulch, our landscape crew spreads the initial layer one to three inches thick. We have found that using hands instead of tools for this step is most effective because it affects plant health when mulch is too thick. Additionally, keeping mulch at least two to three inches from plants discourages disease. For the last step, we water the mulch to help it settle into place.