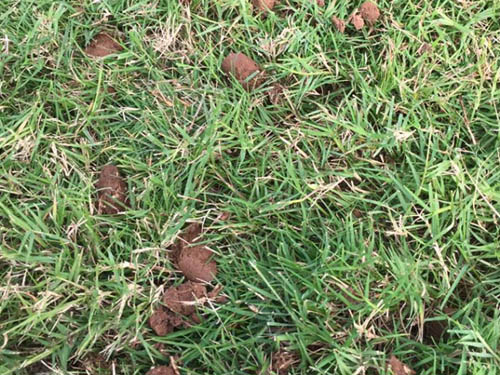 Lawn aeration services for homeowners in the Oklahoma City area.
Any residential lawn in the Oklahoma City area needs four basic things to stay healthy and have a dark green appearance. It's much easier to determine that your lawn needs mowing, weeding, or fertilizing than it is to know if it need aerating. That is because most people don't know what signs to look for or understand what aerating means.
What is Lawn Aeration?
Aeration involves punching holes three to four inches deep into your lawn with special equipment. The purpose is to allow fertilizers, oxygen, water, and other important nutrients to reach the roots of your grass. This gives your grass better nutrition than it receives with fertilizer. You can go several years between aerating sessions, which is why it doesn't make sense for area homeowners to invest in their own equipment.