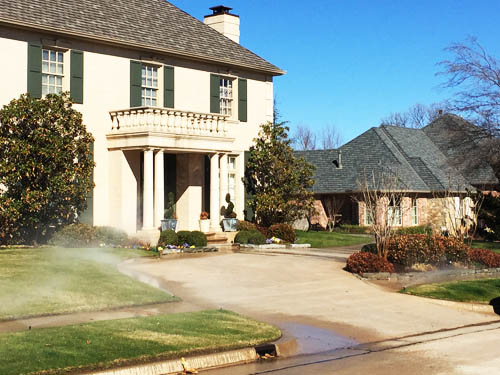 Keep your home looking amazing with our lawn and landscape services for homeowners.
You mow and water your lawn regularly but it doesn't seem to be enough. You still spot brown patches, deal with insects damaging your lawn, and seem to have more weeds than healthy grass. What many homeowners don't realize is that caring for a lawn and landscape is more than a process of trial and error. It requires expert knowledge to get it just right.
Even if you have an unlimited amount of time to devote to lawn care and landscaping, you may still find yourself frustrated by the health and appearance of the outside of your home. If so, you're not alone. Many people give up on regular maintenance and resign themselves to living with a dull, lifeless lawn because they just don't know what to do.
We offer a variety of lawn maintenance, lawn care and landscaping services. For best results, sign up for one of our maintenance packages that will keep your lawn and landscaping looking great all year long. Below is a list of all services we are currently offering to residential homeowners in the Oklahoma City area.