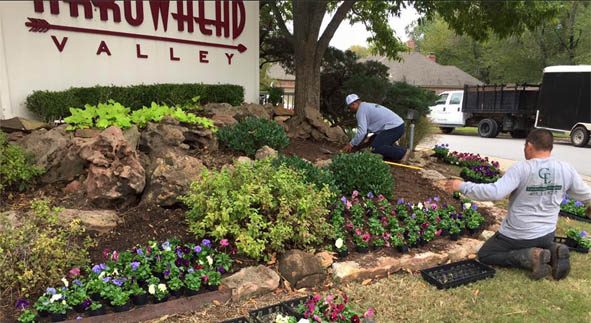 One-time projects or ongoing maintenance, we're here to serve your community.
At Cimarron Environmental, we understand that appearance and property value go hand in hand when you operate a homeowner's association or condominium community in the Edmond, Yukon, Moore and other nearby areas of Oklahoma City. We work with you to develop yearly plans for your landscaping and outdoor maintenance needs. We offer customizable property maintenance packages to ensure that the common areas of your community maintain a fresh, well-loved, and professional appearance. It's our goal to make your neighborhood warm and inviting to existing residents and new potential residents as well. You can depend on us for ongoing maintenance, one-time landscaping projects, and other outdoor services during all four seasons.
Let's start with an initial consultation.
If your neighborhood or condo community is looking for a great lawn, landscape and irrigation contractor, give us a call at (405) 323-8702 or request a quote online. We'll meet you at the property and take a look over everything we need to provide a fair and accurate proposal for your community.