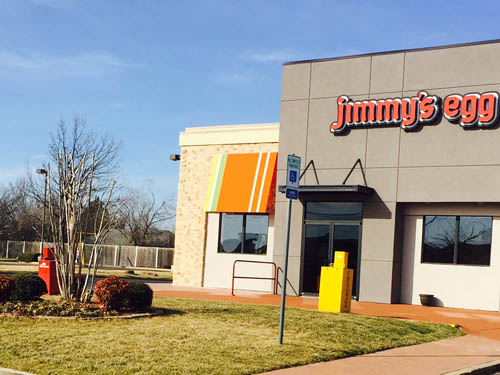 Full service commercial property, lawn and landscape maintenance packages.
At Cimarron Environmental, we understand that no two businesses have the exact same needs when it comes to landscaping and exterior maintenance. That is why we offer several commercial maintenance packages for your convenience. We will go over each package in detail at our initial meeting to make sure you understand what we offer. Our management team can make suggestions based on what we learn about your business.
Types of Services Included in Our Commercial Maintenance Packages
Below are just some of the services that we offer in our commercial maintenance packages. This is not an all-inclusive list.
Debris removal: Our crew will gather and remove stray trash and other debris that collects on your property and walkways.
Edging: We use specialized tools to cut grass and weeds that we can't reach with the lawn mower.
Fertilizing: Our lawn care team will evaluate the health of your lawn and apply fertilizer when needed.
Mowing: Whether you prefer weekly mowing or another schedule, we are happy to handle this chore for you.
Mulching: Mulch helps to improve the condition of your soil and provides aesthetic benefits as well. With several types of mulch available, our team will determine which one is right for your property and apply it in a timely manner.
Shrub and minor tree trimming: Regular maintenance of your shrubs and trees helps keep them healthy and makes them look as attractive as possible.
Contact Us to Learn More About Your Options
It seems like there just aren't enough hours in the day for business owners in our service areas around the Oklahoma City suburbs such as Edmond, Yukon, Moore and other nearby areas. Our commercial maintenance packages take at least some tasks off your plate so you can focus on running your business. Please contact Cimarron Environmental, LLC to learn more about our individual packages and our pricing structure.
We are fully insured to provide our property maintenance services for your business. For more information or for a free consultation, give us a call at (405) 323-8702.