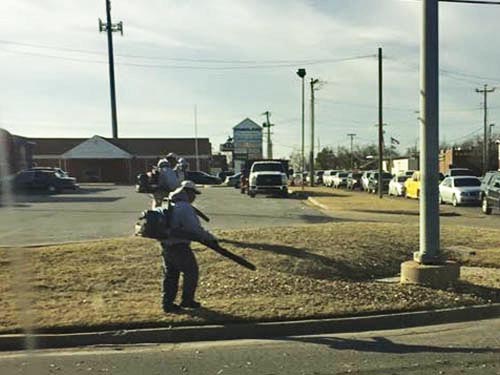 Lawn & Landscape Services For Your Business
You have probably heard that you never get a second chance to make a good first impression, especially when you own a business. If a customer sees overgrown weeds, grass that hasn't been cut in two weeks, or a property in a general state of disrepair, he or she may not make it past the front door. It doesn't matter if you offer outstanding value and service if potential customers are turned away by the exterior of your business. At Cimarron Environmental, it's our job to make businesses look attractive and professional in Edmond, Yukon, Moore and other nearby areas.
From Landscaping to Mowing to Property Maintenance, We've Got You Covered
Do you need help planning an upcoming landscaping project to draw people's attention to your commercial property and increase its value? Maybe you're too busy to mow every week or don't have the skills or tools to keep up with maintaining the property. Whatever you need to improve the appearance and function of the exterior of your business, we're here to help. That's one more thing off your long to-do list. Just give us a call to discuss your needs and request a free estimate.